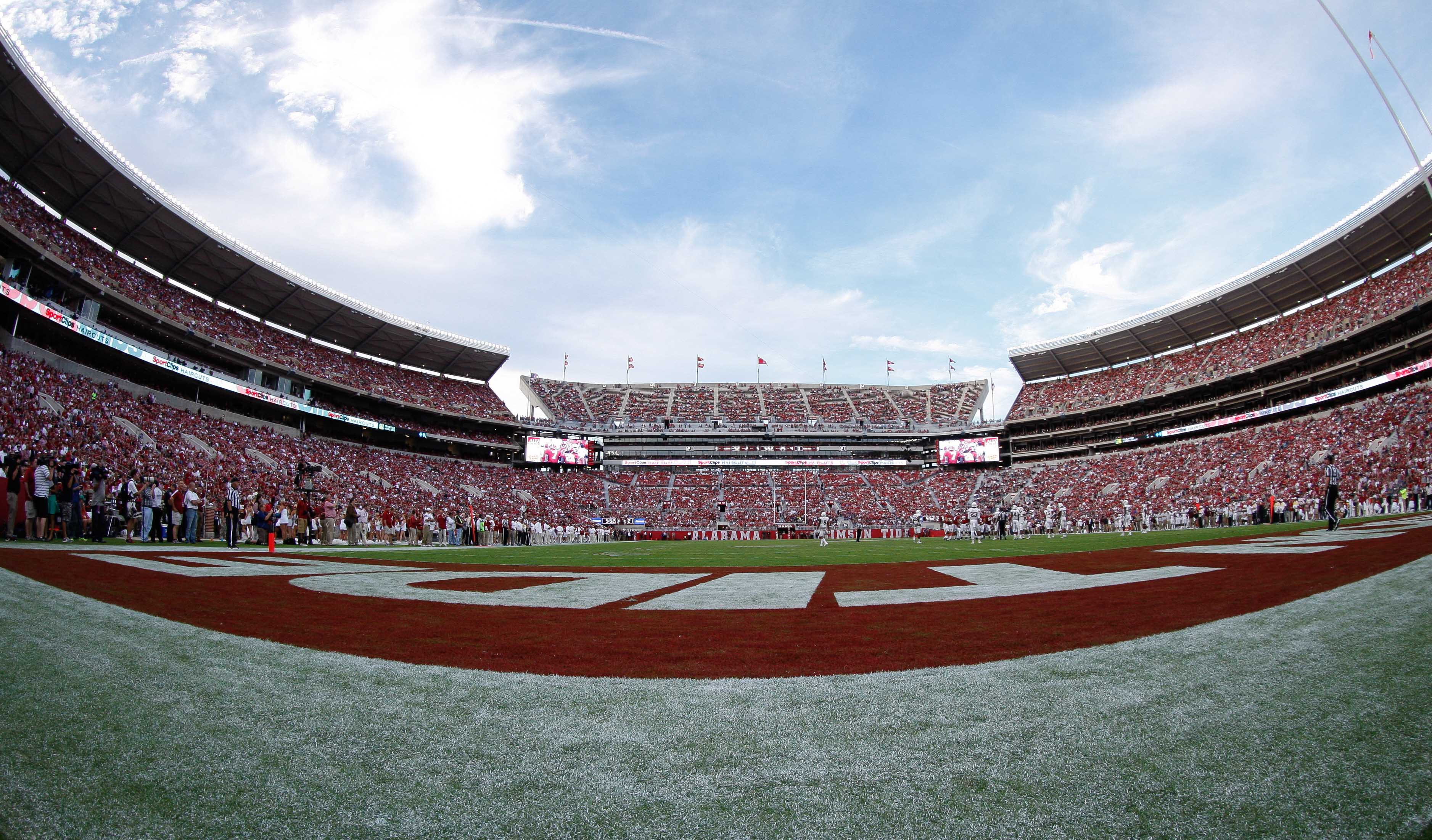 The first kickoff of the new football season is happening in just a few months, so it's time to get ready to yell "Roll Tide" at Bryant-Denny Stadium. If you have never watched Alabama crush an opponent at this stadium, you are missing out on a lot of fun. It is an amazing experience for fans, so get some tickets and go to the stadium. First, though get some insider tips so you will be ready for your stadium experience. Then, you can walk up like an old pro, even if you've never been to an SEC game.
The Perfect Photo Op
What good is going to a popular stadium without letting your friends know? You need to snap a picture and put it on social media, but not any pic will do. Walk right off the boulevard and you will see a University of Alabama sign. Stand in front of the sign and snap your picture. Not only will your photo get the sign, it will get the stadium behind you. Then, post the photo on social media so your friends know you are having a great time. They might be a little jealous, but they'll be happy for you, too. At least they will be if they're Crimson Tide fans.
The Experience
When you get your tickets, you might want to pay top dollar for seats in a great section, but it isn't necessary. Here's the thing about Bryant-Denny Stadium. It honestly doesn't have a bad seat. There are huge TVs at both end zones, so if you miss a play on the field, you can watch it on the big screen. The screens are basically viewable from any angle, and the seats put you right in the middle of the action. Between the field and the screens, you won't miss a thing.
Take a Tour
Stadium tours are available throughout the week, with the exception of holidays and the Friday before a game. If you're in town and want to get a behind-the-scenes look at the stadium, this is a must. You do need to purchase a ticket in advance since walkups aren't allowed. The tour is absolutely unbelievable. You will get to see parts of the stadium that other fans haven't seen, including the visiting team's locker room. Here's a funny story. This locker room is named after a donor with the last name of Fail. Because of that, it's called… You guessed it. It's called The Fail Room. A lot of visiting teams have lived up to that name over the years.
It's almost time for the tide to roll in, but you have a little bit of time left to get everything in order. That means you need to visit Tuscaloosa Hyundai in Tuscaloosa, Alabama, before the opening kickoff. Pick up some new wheels to take to the stadium. Then, you will be ready to tailgate with the best of them.